Data Protection Day-January 28th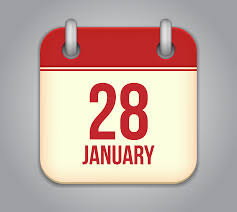 Respecting Privacy, Safeguarding Data, Enabling Trust
Every year Data Protection Day is celebrated around the world on January 28th "Respecting Privacy, Safeguarding Data and Enabling Trust" is this year's theme.  This date corresponds with the anniversary of the opening for signature of the Convention for the Protection of Individuals with regard to Automatic Processing of Personal Data by the Council of Europe on 28th January 1981.
On the 26th April 2006, the committee of Ministers of the Council of Europe launched Data Protection Day to be celebrated each year on the 28th January. It is celebrated in the United States, Canada and 27 European countries.
This year is the 10th anniversary of Data Protection Day. The purpose of the day is to inform and educate people what their everyday rights are regarding data held by organisations. It offers the general public the opportunity to understand what personal data is collected, why it is collected and what rights they have in respect to this data.
Each member state and their Data Protection Office are encouraged to take part by organising local events or activities to help raise awareness of Data Protection. The type of activities organised are left with the local bodies to determine. The activities are often in keeping with the Data Protection awareness strategy at national level.
 © Copyright of Datagroup 2009-2016